We thank Brooklyn Exponent Newspaper publisher Matt Schepeler for permission to post this copyrighted article on our website: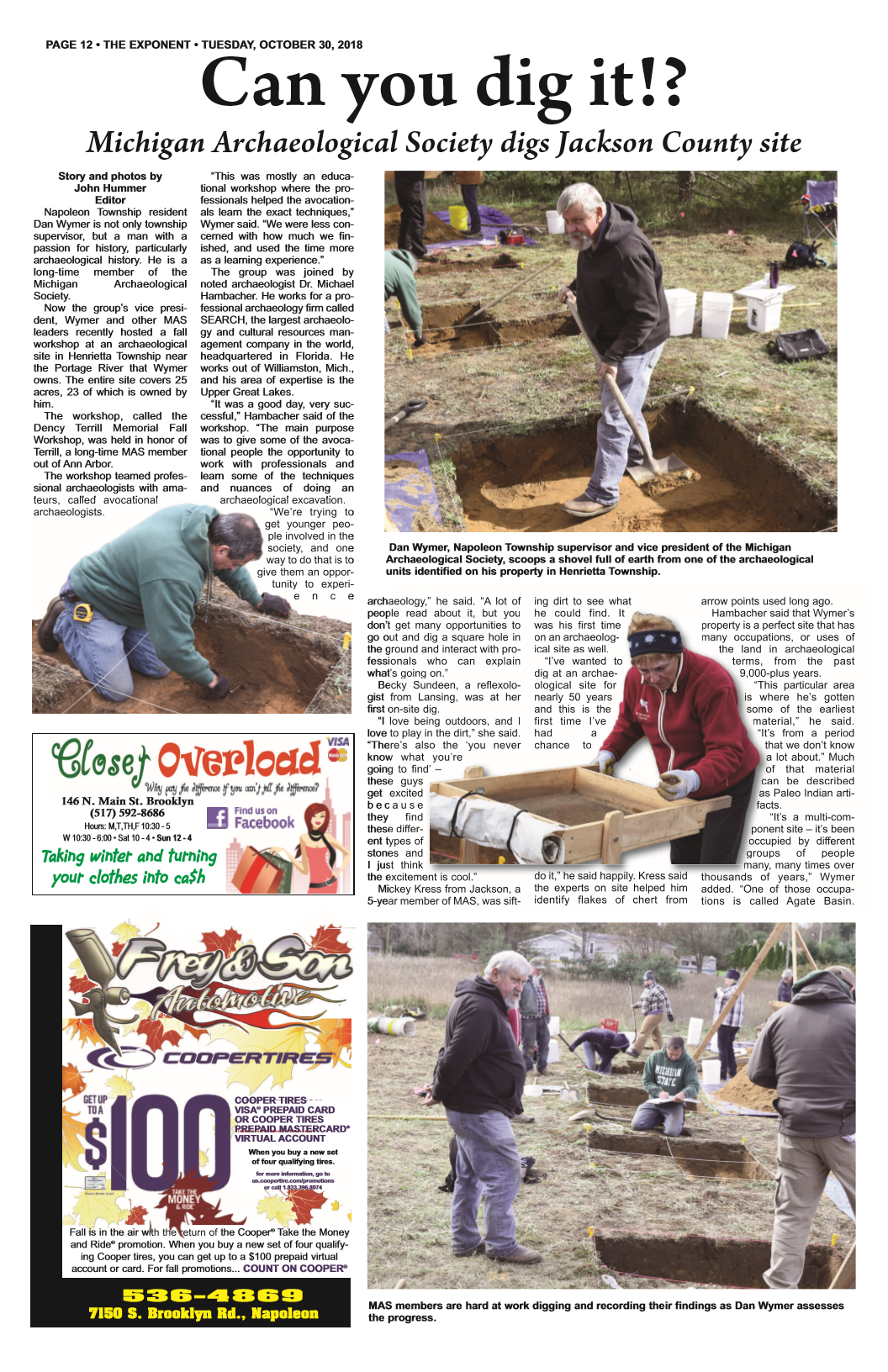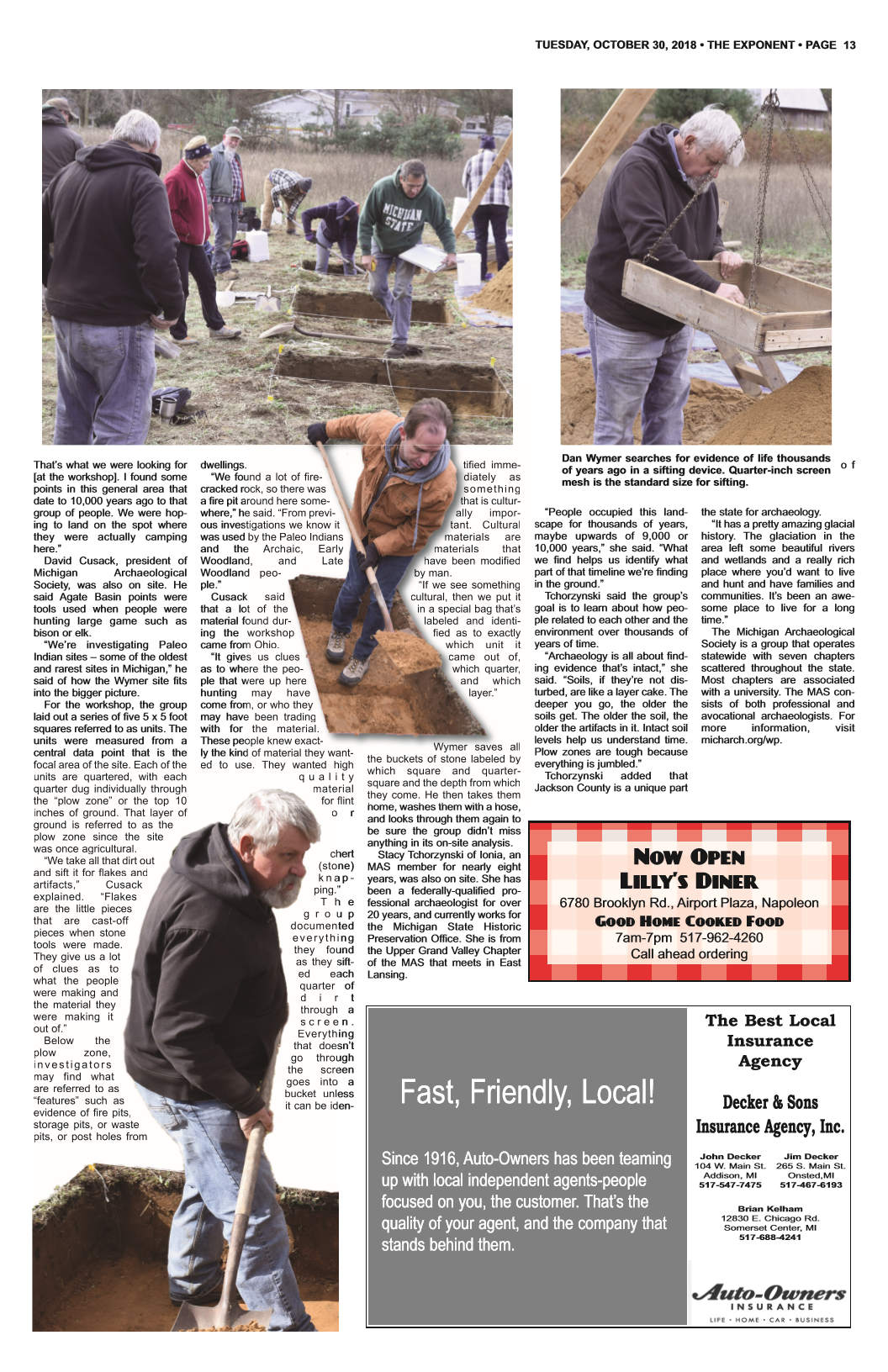 Archaeology Day at the Michigan History Center in Lansing is October 13. Admission is free and parking is free. Be sure to mark your calendar.
For details click here:  Archaeology Day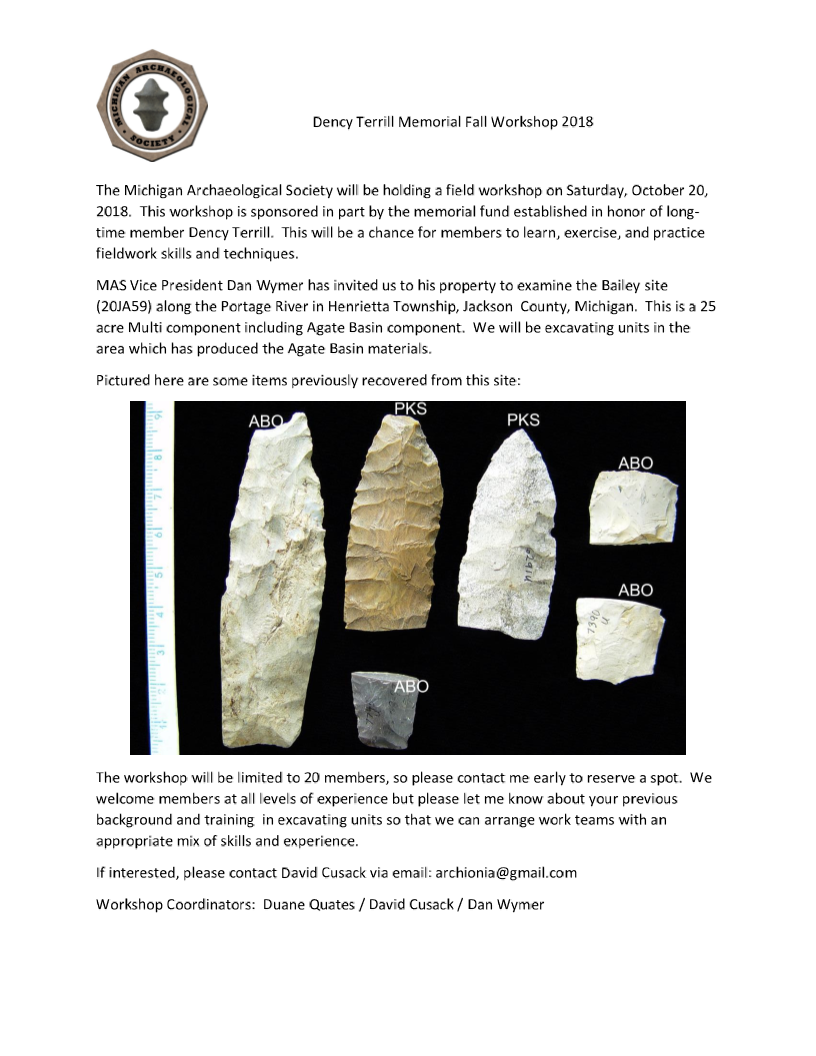 Two great new books have just been published:
Prehistoric Copper Mining in Michigan – The Nineteenth-Century Discovery of "Ancient Diggings" in the Keweenaw Peninsula and Isle Royale by John Halsey
Manoomin – The Story of Wild Rice in Michigan by Barbara Barton
For more information click here.
The MAS Facebook page is a great place to stay in touch with what's happening in archaeology. To visit the MAS Facebook page click here.
MAS local chapters are the best source of up-to-date information about chapter meetings, guest speakers, and local events.  For a menu of links to individual chapter information click here.
To see past News & Activities postings click here to go to the News & Activities Archives.